Supercharge Your
Clients' Goals

with Agorapulse
Streamline your agency's social media workflow and drive positive results with Agorapulse's powerful features and unrivaled customer support. It's the ultimate social media management solution for juggling multiple social media accounts with diverse clients, platforms, and industries.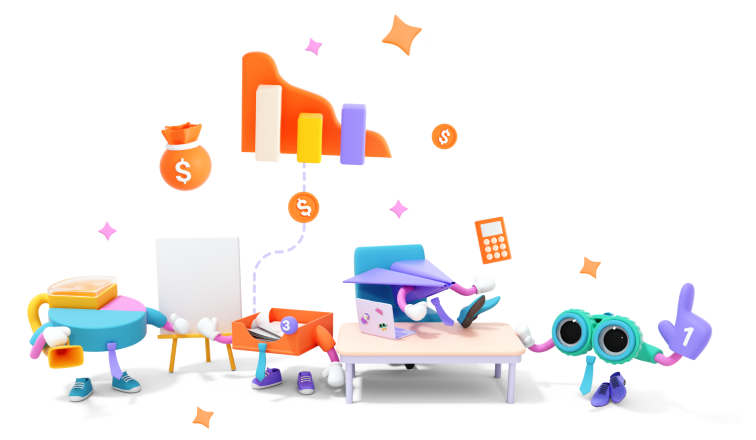 Over 3,000 agencies use our tool daily






Why agencies
love Agorapulse
Save time
Effortlessly edit, schedule, and publish content for all social networks without navigating away from a single tab.
Collaborate faster
Enhance teamwork and productivity through real-time collaboration with colleagues and clients, including internal approval workflows, bulk actions, and shared calendar.
Streamline efforts
Harness the power of the asset library, UTM tracking, and dynamic personalization for multi-location accounts.
Engage and take action
Engage and take action with saved replies, Facebook and Instagram Ad management, monitoring,  and community management reports.
Revamp strategic direction
Give meaningful direction to strategy and measure business impact with advanced reporting capabilities, such as  Power Reports, white-label reports, and cross-channel reporting.
Unleash creativity
Get creative with our
Canva Integration and AI Writing Assistant right through publishing.
Limitless growth,
powerful solutions
Effortlessly handle multiple clients
Experience seamless cross-platform publishing across Instagram, Facebook, YouTube, TikTok, X (Twitter), and LinkedIn. Manage scheduling for Reels, Stories, TikTok videos, and more content types within a single platform.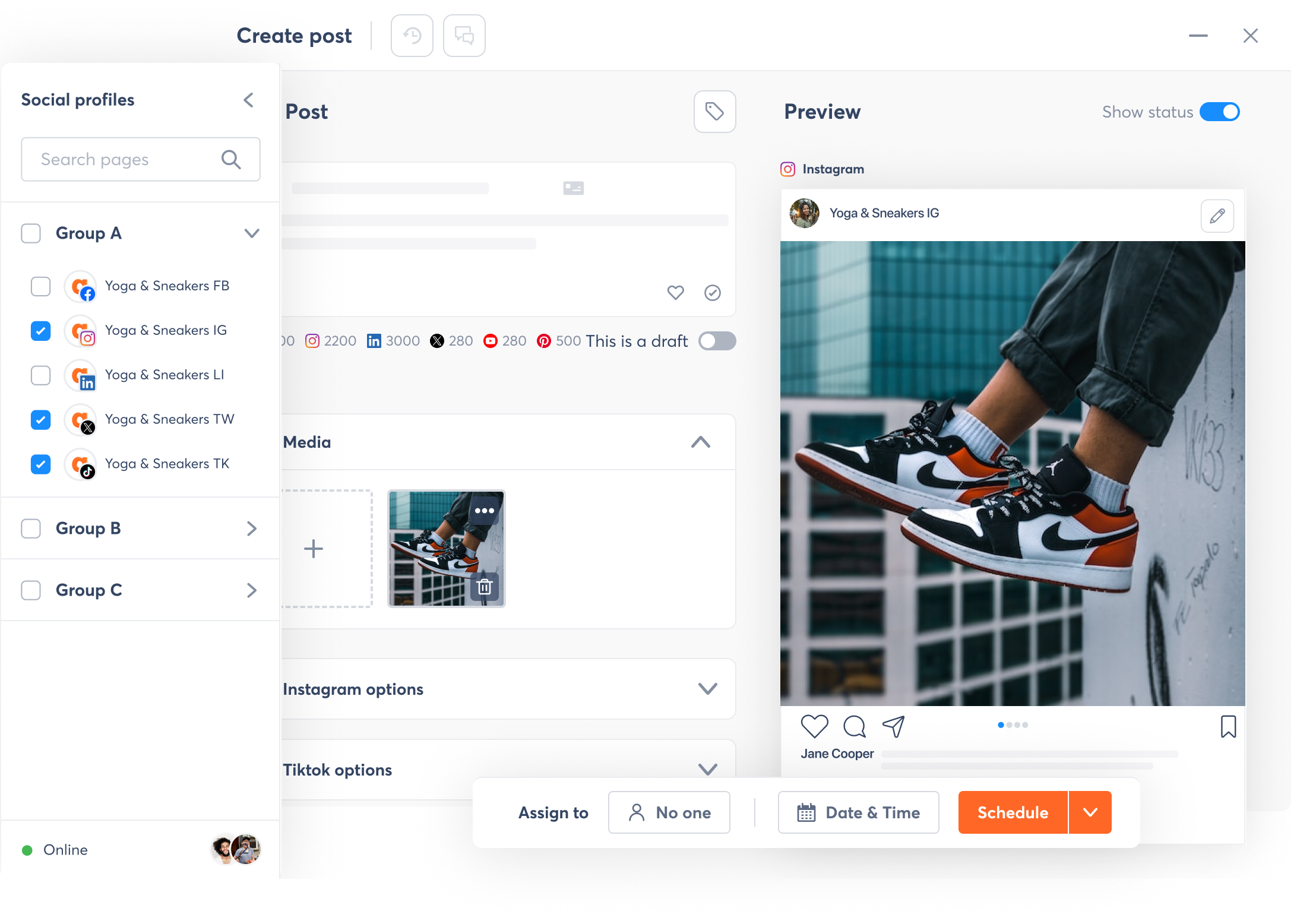 Share the big picture
Easily incorporate your clients into the social media scheduling process and give them visibility on upcoming posts and overall social strategy.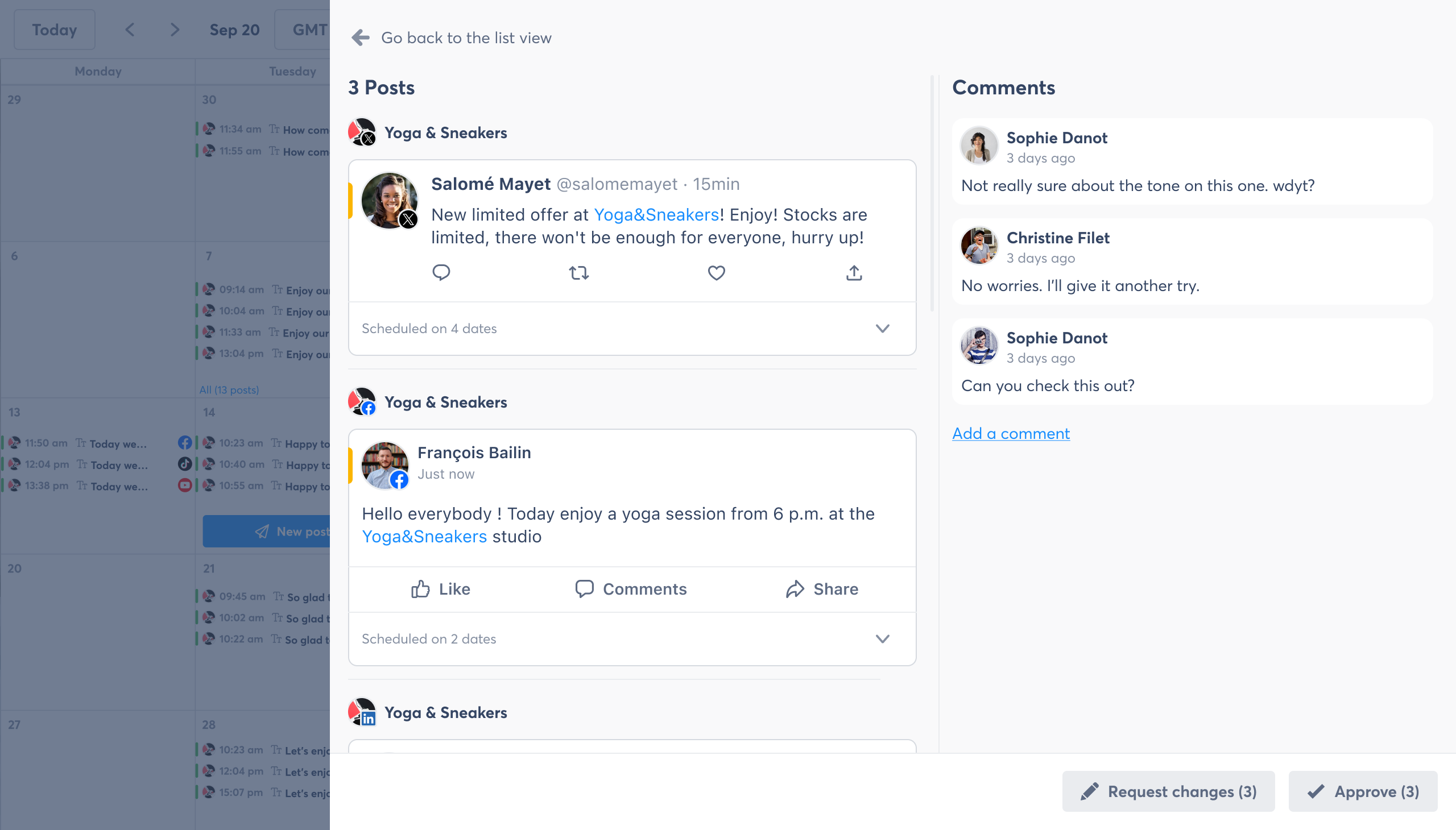 Easily collaborate as a team
Delegate approval processes with workflows for enhanced accountability and transparency. Utilize bulk actions. Collaborate through shared notes, track action items, and monitor real-time communication to stay updated on progress.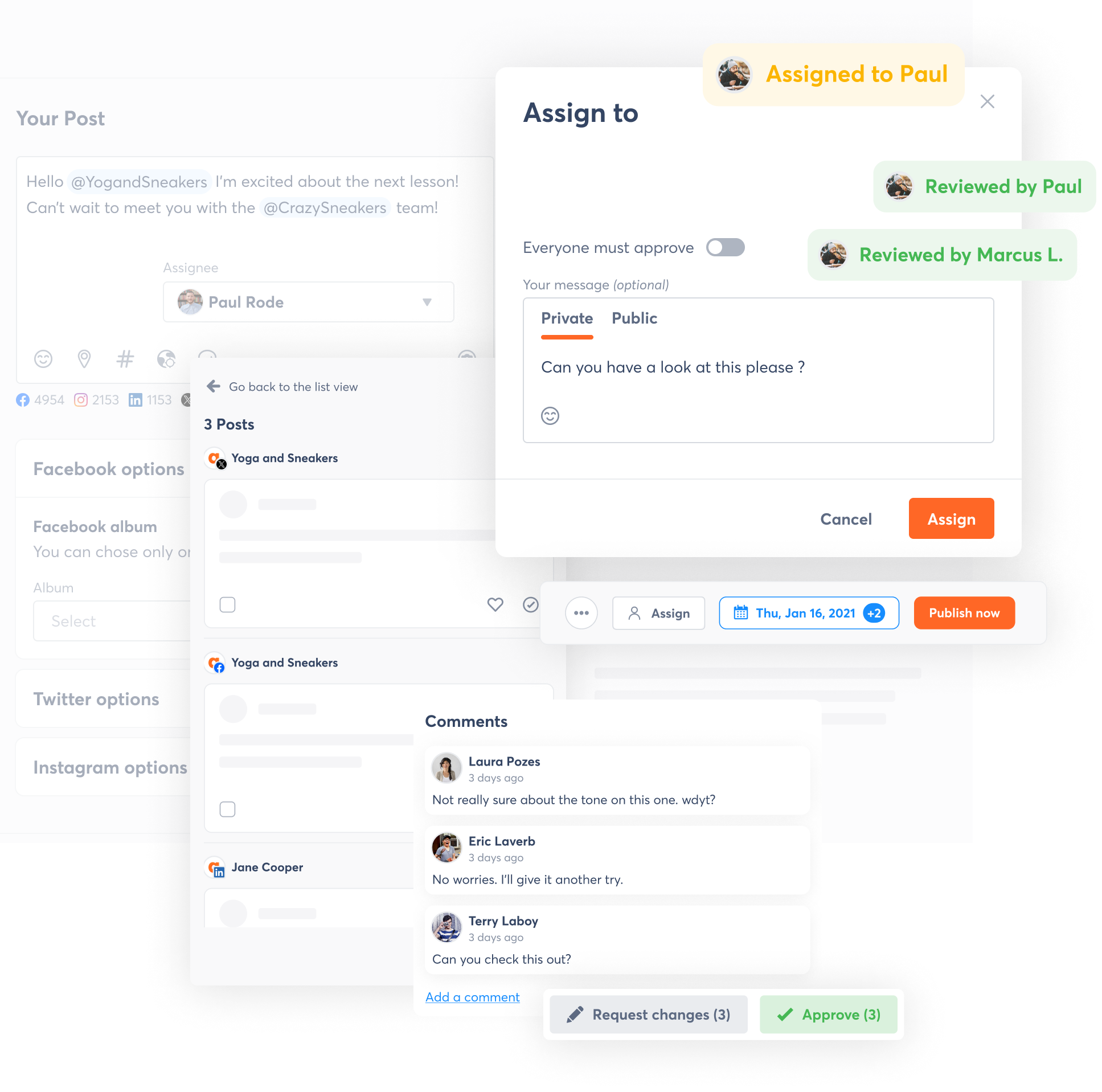 Manage your social inbox efficiently
Use inbox filters, saved replies, and one-click translations to achieve more in less time. Label, assign, and bookmark items, so all team members can easily manage inbox activities.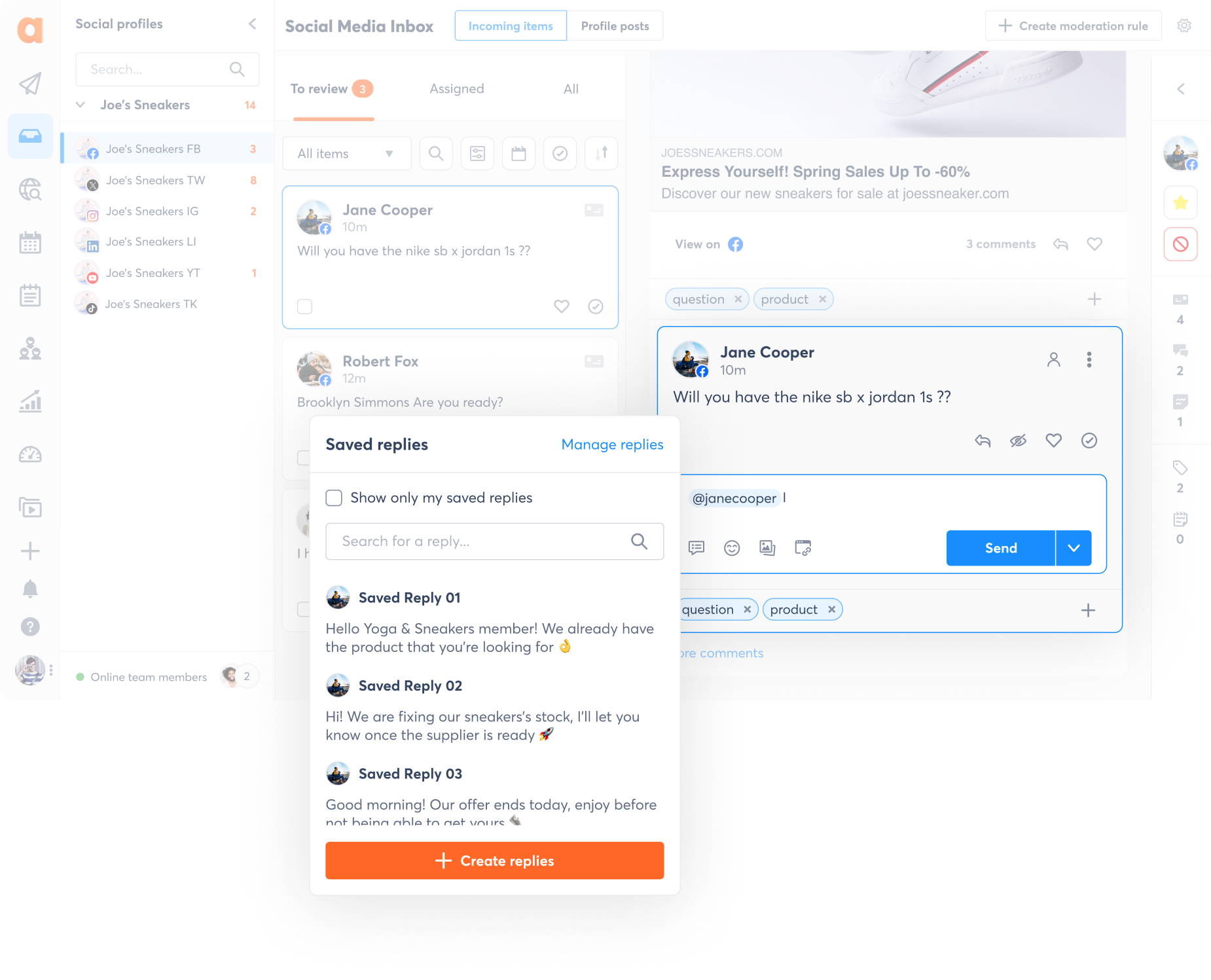 Insightful reporting
Effortlessly generate comprehensive reports delivered to inboxes, using labels, tags, and content from your inbox or published materials. Streamline reporting with automated white-label reports. Customize metrics, date ranges, and profiles.
Discover how Agorapulse
empowers the best agencies
Blog post
How This Agency Cut 70% of Their Time on Manual Tasks
Moov®️ decreased average response time from 23 to 6 hours by efficiently managing messages, using saved replies, and sharing conversations with clients.
Blog post
How Agorapulse Helped This Agency Win Big With Social Media Management
With different team members covering various regions, multiple clients, and a host of KPIs, agencies today need to work smarter.
Blog post
How ClickMedia Cut Annual Costs by 25% by Switching From Sprout Social to Agorapulse
ClickMedia is an agency specializing in social media marketing and e-commerce. They have experience in all industries, including health & beauty, automotive, retail, and tourism.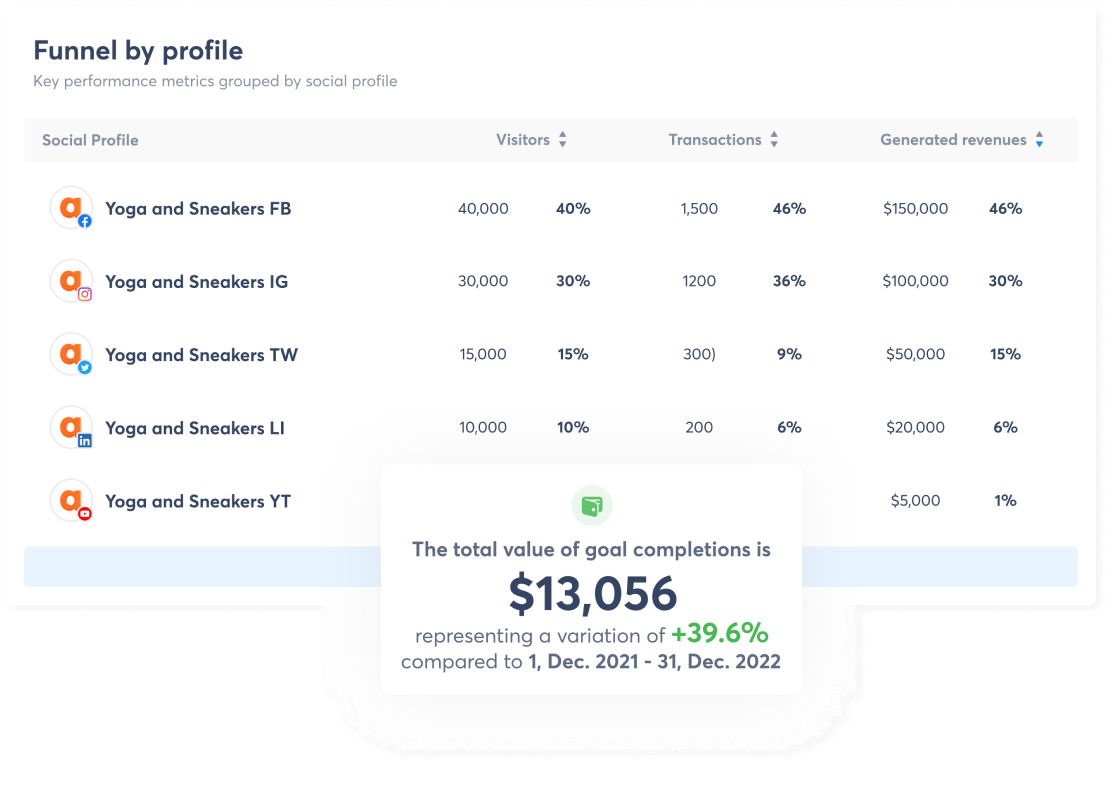 Measure the real
business impact

of social campaigns

Determine the impact of social media, best source by social network, best traffic/conversion event from social with Agorapulse's Social Media ROI.
Access
valuable resources and nurture connections

with industry leaders

Agency Love
Give meaningful direction to strategy and measure business impact with advanced reporting capabilities, such as Power Reports, white-label reports, and cross-channel reporting.

Welcome to Pulse Academy
Be one of the 12,500+ learners on Pulse Academy, your trusted source for social media education.
The Ultimate Social Media Agency Playbook
Your quick guide to winning more clients, proving social ROI, and outperforming your competition.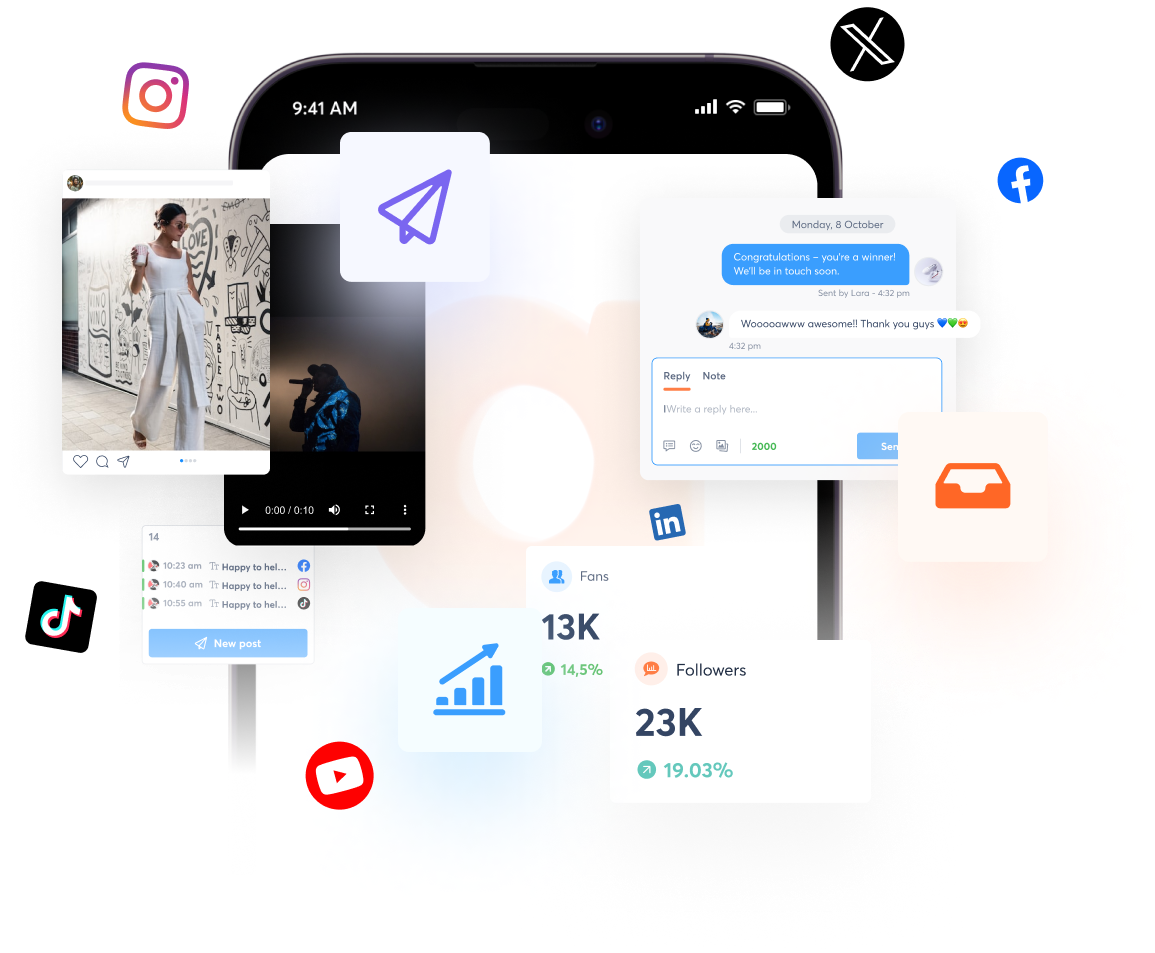 Everything on the go!
Our mobile app lets you publish and schedule content, manage your social inbox, oversee reports, and do much more on your Android or iOS device from anywhere.
Discover pricing that scales with
your agency
We offer an unbeatable price for the most complete solution for agencies. Our pricing helps you to easily calculate the cost of adding a new client, so you can factor that into your pricing. No surprises when billed! Just clear, honest pricing.
"I actually can't say enough great things about the reporting with Agorapulse. I feel like that is my job security every month."
Erinn Giefer