Measure the
Real Business Impact


of Social Campaigns
Prove social media ROI by using stone-cold data. Easily see what posts and conversations are driving sales, leads, and traffic. All without having to be a Google Analytics expert.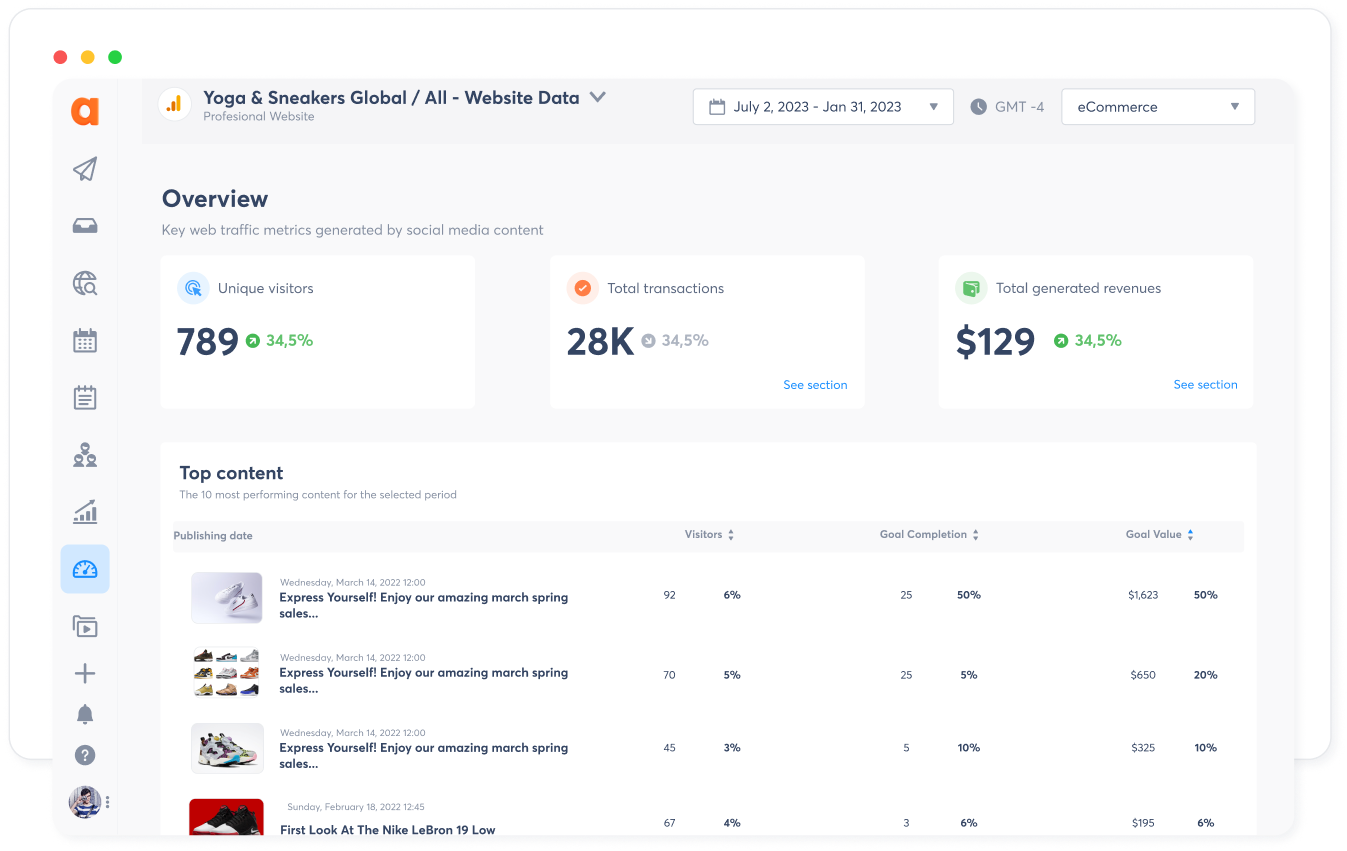 Get actionable insights that
grow your business
Automate
reporting on Social Media ROI with Google Analytics integration.
Measure
your sales, leads, and traffic coming from social.
Showcase
a cohesive social media success story with easy-to-read reports.
Social media analytics

made easy
Improve productivity through automated tracking and reporting process
With just a few clicks, you can collect and merge data from Agorapulse and Google Analytics (UA or GA4) to create reports that show the impact of your social media campaigns.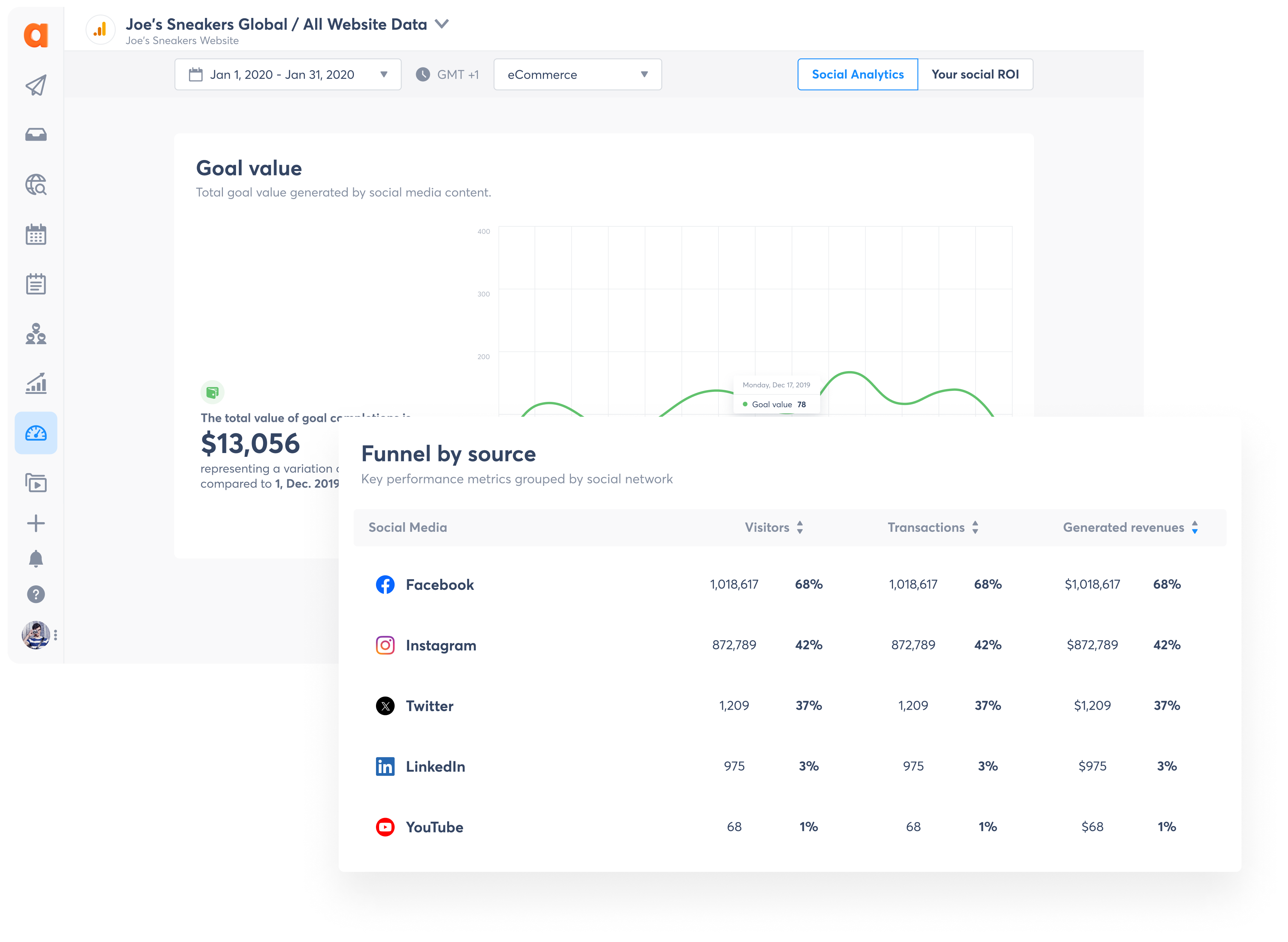 Quickly adapt and make data-driven decisions
Conduct social media experiments quicker and more intentionally. Measure and analyze your results faster. No more guesswork.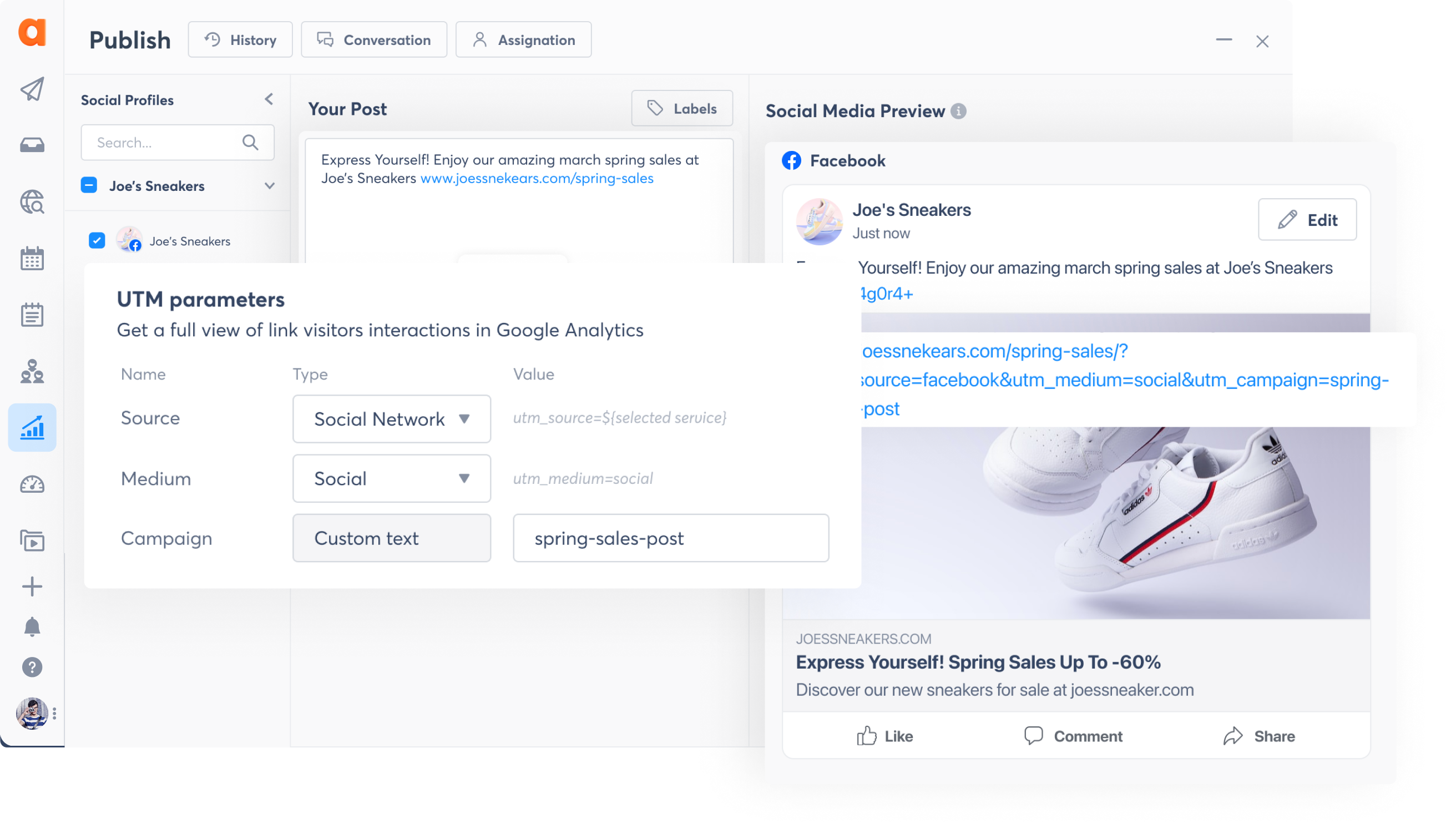 Showcase your social media ROI
Demonstrate the true impact of your social media efforts on sales, leads, and visitor behavior. Double down on what's working, secure a bigger budget, and prove the effectiveness of social media as a revenue channel.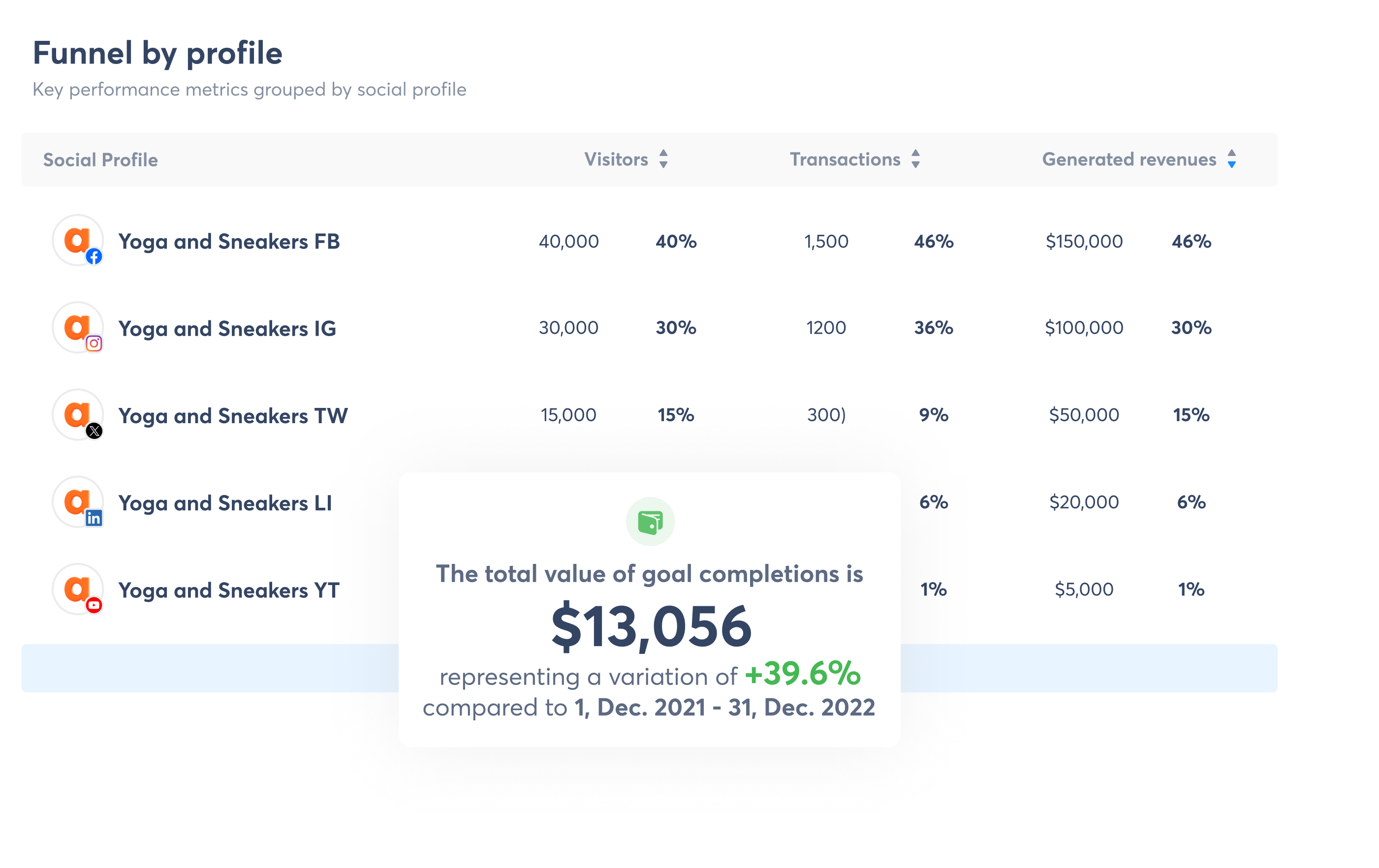 Here's what experts say about

social media ROI
"We've been able to achieve amazing results with our clients! So, instead of having theories, I can use data to demonstrate our successes. I like the fact that I can see that the more community management we do, the more reach the content gets, therefore, the more sales our client gets."
—Robyn Mays, Digital Butter
Frequently asked questions
What is Social Media ROI?
Social Media ROI is a feature that allows you to measure how specific posts, conversations, social profiles (and more) are helping you reach business goals like generating traffics, leads, or revenues. To get those unique insights, we combine Google Analytics insights with Agorapulse data.
Why do I need to get access to Google Analytics in the first place?
You need to get access to the website traffic data stored inside Google Analytics to complete the first part of the equation. To get this access, a Google Analytics Administrator for the website(s) data you wish to access needs to grant those permissions to a Google Account. You can then use this Google Account to connect Google Analytics accounts inside Agorapulse.
Is Paid Social counted in the Social Media ROI Dashboards?
It depends on your UTM tracking process:
If you don't use the "medium" UTM parameter to tell Google Analytics whether links posted on Social are coming from organic or paid efforts, everything will show up as organic content inside both Google Analytics and Agorapulse's Social ROI Dashboards.
If you use "social" and "paid" in your "medium" UTM parameter, all paid data will automatically be filtered out from the Google Analytics and Agorapulse Social ROI Dashboards, leaving you with organic social insights exclusively.
Social Media Publishing
Optimize every piece of content you post to your social media profiles.
Social Media Inbox
Easily manage all your incoming messages from one place.
Social Media Monitoring
Find out what everyone's saying about you—and your competitors.